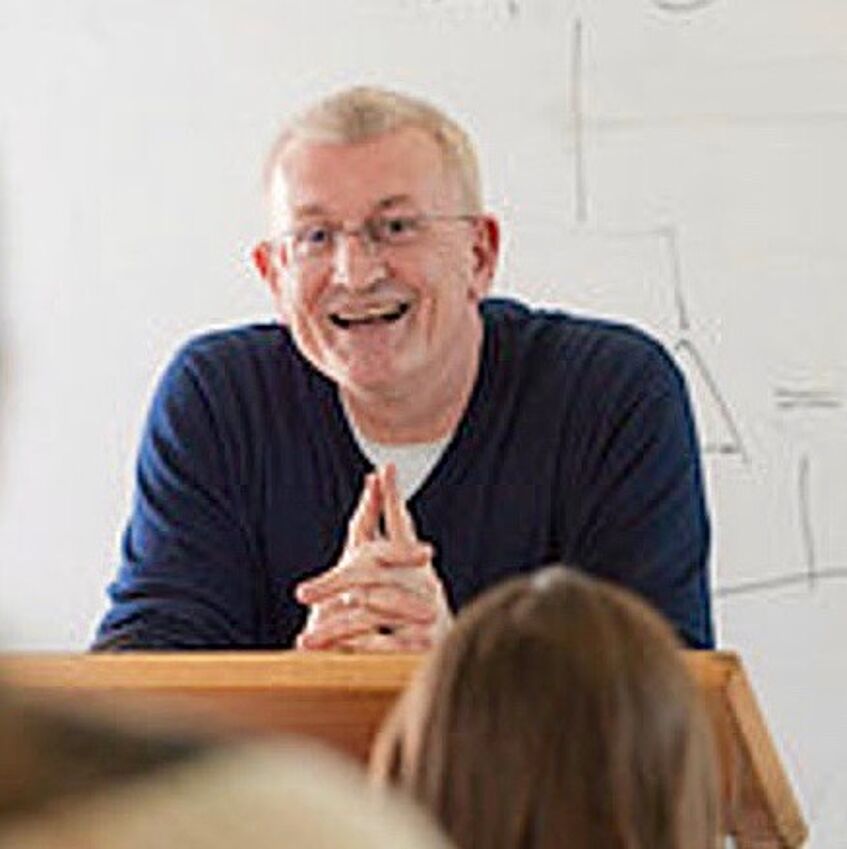 Univ.-Prof. Dr. Peter Schweitzer
Univ.-Prof. Dr. Peter Schweitzer
Professor of Social and Cultural Anthropology
Head of Department
Anthropology of the Built Environment
Mobilities
Remote Areas
Climate Change
Indigenous Movements
Cultures and Identities
History of Anthropology
Arctic and Subarctic
former Soviet Union
Short Biography
Peter Schweitzer was born in Upper Austria and studied Philosophy, Political Science and Social and Cultural Anthropology at the University of Vienna. After completing his PhD dissertation on the Ethnohistory of Northeastern Siberia in 1990, he joined the Department of Anthropology at the University of Alaska of Fairbanks in 1991. Having risen from Assistant Professor to Full Professor by the early 2000s, Schweitzer eventually became Alaska Director of the Experimental Program to Simulate Competitive Research (EPSCoR). In late 2012, he returned to his alma mater and accepted a position of Full Professor at the Department of Social and Cultural Anthropology (IKSA) at the University of Vienna, while retaining an appointment as Professor Emeritus at the University of Alaska Fairbanks. From October 2016 to February 2021 he was head of department at IKSA in Vienna.
Schweitzer is past president of the International Arctic Social Sciences Association, and past chair of the Social and Human Sciences Working Group of the International Arctic Science Committee (IASC). He currently serves as the speaker of the Working Group History of Anthropology of the German Anthropological Association, serves on scientific advisory boards of major projects in Sweden and Russia, and serves on the (advisory) editorial boards of professional journals in Germany, Estonia, Russia and New Zealand.
Since 2016 he also leads the certificate course "Cultural Management" at the Postgraduate Center of the University of Vienna.
Selected Publications
Schweitzer, P and Povoroznyuk, O, 2019, A Right to Remoteness? A Missing Bridge and Articulations of Indigeneity along an East Sibirian Railroad. Social Anthropology 27(2):236-252.
Schweitzer, P, Stammler, F, Ebsen, C, Ivanova, A and Litvina, I, 2019, Social Impacts of Non-Renewable Resource Development on Indigenous Communities in Alaska, Greenland, and Russia. In Resources and Sustainable Development in the Arctic. C. Southcott, F. Abele, D. Natcher, and B. Parlee, eds. Pp. 42-64. Routledge Research in Polar Regions. London: Routledge.
Schweitzer, P, Povoroznyuk O and Schiesser, S, 2017, Beyond Wilderness: Towards an Anthropology of Infrastructure and the Built Environment in the Russian North. The Polar Journal 7(1):58-85.
Schweitzer, P 2017, Polar Anthropology, or Why We Need to Study More than Humans in Order to Understand People. The Polar Journal 7(1):1-8.
Schweitzer, P 2016, Albert C. Heinrich and the Post-World War II Trajectory of (Alaskan) Inuit Kinship Studies. in I Krupnik (ed.), Early Inuit Studies: Themes and Transitions in Eskimology, 1850s–1980s. Smithsonian Institution Scholarly Press, Washington D.C., pp. 265-288.
Saxinger, G, Schweitzer, P & Donecker, S (eds) 2016, Arktis und Subarktis. Geschichte, Kultur, Gesellschaft. New Academic Press, Wien.
Schweitzer, P 2016, Der hohe Norden als Teil des globalen Südens? Koloniale und postkoloniale Entwicklungen in der Arktis und Subarktis vom 19. bis zum 21. Jahrhundert. in G Saxinger, P Schweitzer & S Donecker (eds), Arktis und Subarktis. Geschichte, Kultur, Gesellschaft. New Academic Press, Wien, pp. 46-66.
Schweitzer, P 2016, Fallstudie: Wer bestimmt über die Ressourcen der Arktis?: Der Konflikt um das Arctic National Wildlife Refuge. in K Fischer, G Hauck & M Boatcă (eds), Handbuch Entwicklungsforschung. Springer NachschlageWissen, Springer VS, Wiesbaden, pp. 351-354. DOI: 10.1007/978-3-658-04790-0_38
Marino, E & Schweitzer, P 2016, Speaking Again of Climate Change: An Analysis of Climate Change Discourses in Northwestern Alaska. in SA Crate & M Nuttall (eds), Anthropology and Climate Change: From Actions to Transformations. 2 edn, Routledge, New York, pp. 200-209.
Petrov, AN, BurnSilver, S, Chapin III, FS, Fondahl, G, Graybill, J, Keil, K, Nilsson, AE, Riedlsperger, R & Schweitzer, P 2016, 'Arctic Sustainability Research: Toward a New Agenda' Polar Geography, vol 39, no. 3, pp. 165-178. DOI: 10.1080/1088937X.2016.1217095
Schweitzer, P 2015, Arctic: Sociocultural Aspects. in JD Wright (ed.), International Encyclopedia of the Social & Behavioral Sciences. 2 edn, vol. 1, Elsevier, Oxford, pp. 927-932.
Schweitzer, P, Sköld, P & Ulturgasheva, O 2014, Cultures and Identities. in N Larsen (ed.), Arctic Human Development Report II: Regional Processes and Global Linkages. Stefansson Arctic Institute, Akureyri, Iceland, pp. 107-157.
Larsen, JN, Schweitzer, P & Petrov, A (eds) 2014, Arctic Social Indicators II: Implementation. Nordic Council of Ministers, Kopenhagen.