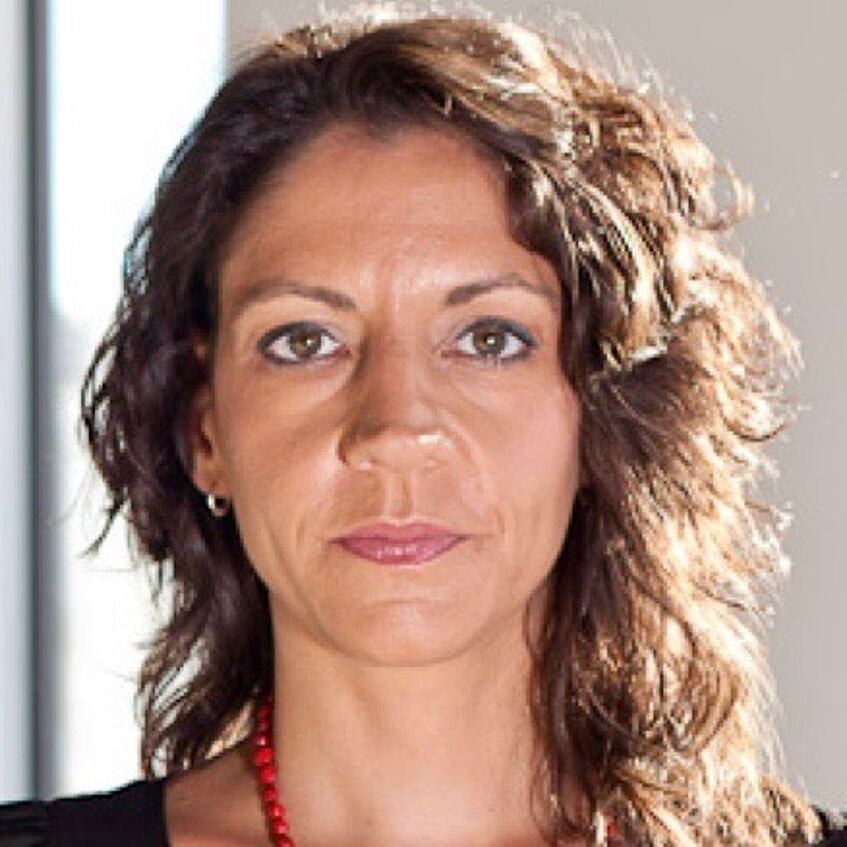 Mag. Dr.Phil. Jelena Tošić
Post-Doc Researcher and Lecturer
Privatdozentin (Habilitation, Universität Bern)
Research Focus Areas
(Forced) Migration and Border Studies
Transculturality/Transnationalism/Multiculturalism
Deservingness/Inequality/Culturalization
Methods: Ethnography, Historical Anthropology/Memory, Comparative Research, Qualitative Methods in Social Sciences
Europe/South-/Eastern Europe, Mediterranean, EU/Integration
Further fields of Research: Post-totalitarian/Post-Conflict Societies/State-Civil Society Relations; Globalization and Human Rights/Transitional Justice; Anthropology of Religion; Anthropology of Education; Gender.
Short Biography
Jelena Tosic is Assistant Professor for Transcultural Studies at the University of St.Gallen and lecturer/researcher at the IKSA. She was an interim professor (state and transnationalism) at the University of Bern (2014/2015), junior professor for Ethnology at the University of Konstanz (2013/2014), APART AAS-CEE Fellow of the Austrian Academy of Sciences (2011-2017, IKSA), and guest researcher at various universities and research institutions (MPI for Social Anthropology Halle an der Saale, FMK Belgrade, Center for Balkan Studies / Goldsmiths University, MMG MPI Göttingen etc). She gained her doctoral degree with an ethnography on socio-cultural transformations in post-socialist Serbia (LIT Verlag 2009). In her habilitation research she develops an ethnographic / historical anthropological perspective on borderlands in Southeast Europe through the lens of (forced) migration (habilitation submitted to the University of Bern 2018). She is currently exploring patterns of moralizing and culturalizing inequality / (Un) deservingness (Tosic & Streinzer 2021) as well as the role of (teacher) education in the contemporary context of (forced) migration and populism (Erasmus + project TRANSCA co-coordinated with Christa Markom). She is co-coordinator of the Regional Working Group Europe of the German Anthropological Association (together with Andreas Streinzer and Dumitrita Lunca).
Selected Publications
Jelena Tosic and Andreas Streinzer (2021): Ethnographies of Deservingness: Unpacking Ideologies of Distribution and Inequality. EASA Book Series, Berghahn (under contract, forthcoming 2021).
Jelena Tosic and Annika Lems (2019): Stuck in Motion: Existential Perspectives on Movement and Stasis in an Age of Containment, Journal of the Finnish Anthropological Society 44 (2).
Jelena Tosic and Annika Lems (2019): Introduction. African-European Trajectories of (Im)mobility: Exploring Entanglements of Experiences, Legacies and Regimes of Contemporary Migration (in the Special Theme in Migration and Society, Issue 2019 (2): 1-11, edited by Annika Lems and Jelena Tosic).
Jelena Tosic (2018): The relational ethics of "never (…) too much": Situating and scaling intimate uncertainties in an Adriatic harbor (Special Issue Intimate Uncertainties: Ethnographic Explorations of Moral Economies across Europe, edited by Sabine Strasser and Luisa Piart). Anthropological Journal of European Cultures 27(2): 105-126.
Jelena Tosic (2017): From a Transit Route to the "Backyard of Europe"? Tracing the Past, Present, and Future of the "Balkan Route", in Fartacek, Gebhard and Susanne Binder, Facetten von Flucht aus dem Nahen und Mittleren Osten Facultas: 150-166.
Jelena Tosic (2017): Travelling Genealogies: Tracing relatedness and diversity in the Albanian-Montenegrin Borderland, in Donnan, Hastings, Madeleine Hurd and Carolin Leutloff-Grandits (eds.), Migrating borders and moving times: temporality and the crossing of borders in Europe, Manchester University Press (Rethinking Borders Series) 2017: 80-101
Jelena Tosic (2015): City of the "Calm". Vernacularized Mobility and Genealogies of Urbanity in SEE, in Jelena Tosic and Sabine Strasser, Localizing Moralities: Power and Temporality in SEE (Special Section), SoutheasternEurope and Black Sea Studies 2015/3: 391-408.
Projects and Grants
Forschungsgespräche-Grant awarded by the Basic Research Fund (GFF) of the University of St.Gallen (HSG) for the Workshop "Samo vjeran pas?" Workshop on Post-Yugoslav Neoliberal Academic Selves and Possibilities of Knowing the Balkans Otherwise, University of St Gallen (HSG), in cooperation with the University of Neuchâtel (UniNE), Switzerland, 5-7th February 2020 (co- organized with Suncana Laketa/Uni Ne and Sandra King-Savic/HSG)
Start-Up Financing Grant awarded by the Basic Research Fund (GFF) of the University of St.Gallen (HSG) for the Project "Europe's Un/Deserving" (May-October 2019)
TRANSCA – Translating Social and Cultural Anthropology into Education, Erasmus+ Strategic Partnership (Project Co-Leader, 2018-2020), European Commission
Winning Abstract & Funding by the EASA (Anthropology of Economy Network) for the Workshop "Deservingness – power, morality and inequality in contemporary Europe and beyond" (see Panels & Workshops) (2018)
Austrian Academy of Sciences Central and East European Fellowship (AAS-CEE)/APART Project: "Diversity and Coexistence in a Peaceful Balkan Border Region. The Shkodra/Skadar Region in the Forefront of EU-Accession" (2011-2018)
Selected invited talks, panels and conference presentations
"Samo vjeran pas?" Workshop on Post-Yugoslav Neoliberal Academic Selves and Possibilities of Knowing the Balkans Otherwise, University of St Gallen (HSG), in cooperation with the University of Neuchâtel (UniNE), Switzerland, 5-7th February 2020 (co-organized with Suncana Laketa/Uni Ne and Sandra King-Savic/HSG)
Panel: (Post)Totalitarianism? Western Balkan Experiences, University of St.Gallen, October 25th 2019 (co-organized with Sandra King-Savic HSG)
Convenor of the Workshop ""Common sense" and the End of Negotiations? Exploring Contemporary Europe through and beyond Ideology", Biannual Conference of the German Anthropological Association, University of Konstanz, 29th September to 2nd October 2019)
Wissen, Übersetzung, Aushandlung - Reflexionen aus dem Bildungsanthropologischen Erasmus+ Projekt "Translating Sociocultural Anthropology into Education" (TRANSCA), Biannual Conference of the German Anthropological Association, University of Konstanz, 29th September to 2nd October 2019 (with Christa Markom)
The relational ethics of "never (...) too much", Invited Talk at the Philosophical Colloquium, HSG SHSS, April 25th2019
Input talk at the Roundtable African-European trajectories of (im)mobility / universities and cities as sites of refuge, (Journal Launch "Migration and Society), University College London, UK, March 19th 2019
Convenor of the Workshop "Deservingness - power, morality and inequality in contemporary Europe and beyond", Workshop of the EASA Anthropology of Economy Network, October 27th- 28th, 2017, Department of Social and Cultural Anthropology, University of Vienna (with Andreas Streinzer)