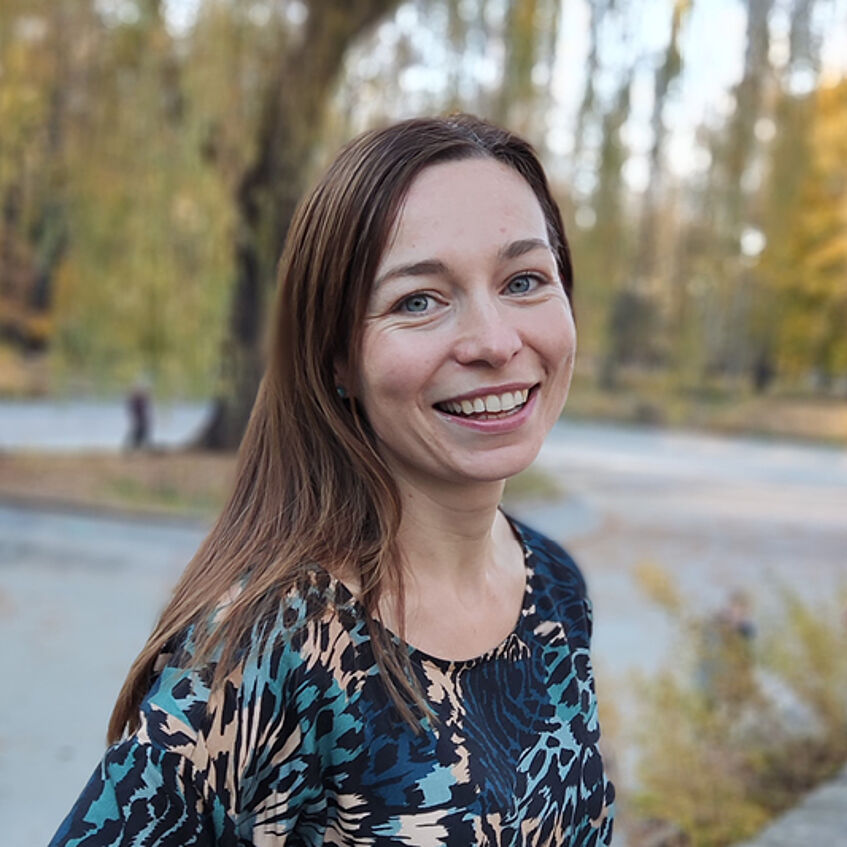 Mag. Dr. Agnieszka Pasieka
Mag. Dr. Agnieszka Pasieka
Elise Richter Research Fellow

Department of Social and Cultural Anthropology
Universitätsstraße 7, 1010 Vienna
NIG, 4th floor
Room: C0410
T: +43-1-4277-49520
E-Mail: agnieszka.pasieka@univie.ac.at
religion
ethnicity
nationalism
majority-minority relations
pluralism
multiculturalism
political radicalism
social movements
far right
qualitative methodology
Europe
Short Biography
I hold an MA in Sociology (Jagiellonian University in Krakow) and a Ph.D. in Social Anthropology (Martin Luther University / Max Planck Institute for Social Anthropology, Halle/Saale) and in my scholarship I aim to bridge the disciplinary traditions of anthropology, sociology, and history. My research explores the questions of inequality, discrimination, and social hierarchies, and the ways different social actors address them.

My doctoral dissertation and the subsequent book, "Hierarchy and Pluralism. Living religious difference in Catholic Poland" (Palgrave, 2015) discussed the situation of religious and ethnic minorities in the context of church-state relations in Poland. It was based on a year-long ethnographic study of a rural community in Southern Poland, which, as a result of the region's turbulent history, a series of ethnic cleansings and migrations, is today both ethnically and religiously diverse and as such stands in contrast to the rest of the - rather homogenous - Polish socio-cultural landscape. I continued researching these subjects in my first postdoctoral project which investigated the intersection between religion, ethnicity and class. As a part of this project, I conducted a historical-ethnographic research with the descendants of Polish immigrants living in Connecticut and Massachusetts.

My most recent research explores different facets of far-right activism. In the period between 2015 and 2018, I carried out a research project entitled "Transnational nationalism," which aimed to networks of youth far-right nationalist organizations in East Central Europe in the 20th and 21 centuries. Using historical and anthropological methodology, the study investigated the transnational dimension of far-right nationalist organizations: the networking of people, ideologies, and tactics between different nationalist groups which maintain distinct, and at times mutually exclusive, aims and interests. I am currently expanding this study in my project, "Living right: an anthropological study of far-right activism," which seeks to investigate new forms of civic engagement pursued by far-right movements and to understand their increasing appeal among "ordinary," socially established citizens. Focusing on far-right groups acting within and between a dozen European countries, the project investigates the processes of translation between locally grounded and transnational far-right practices and ideologies and the tensions produced as they try to orient themselves around both transnational and local concerns.


Selected Publications
Books:
Articles and Book Chapters:
Under Review "Theft of Gramsci? On radical right, radical left, and common sense."

Dialectical Anthropology

Revise and Resubmit "Transnational nationalists: far-right encounters in Central Europe"

American Ethnologist

In Press "'Tomorrow belongs to us': pathways to activism in far-right youth communities"

Comparative Studies in Society and History

2021 "Are we all extremists now?" In: G. Loperfido (eds)

Extreism, Society and the State

. London: Berghahn.

2021

"Making an ethnic group. The minority question in the Second Polish Republic"

European History Quarterly.

51(3): 386-410.

2021 "Introduction to the special issue: National, European, Transnational: Far-right Activism in the 20th and 21st Centuries,"

East European Politics and Societies

. https://doi.org/10.1177/08883254211004013
2021 "Postsocialist and postcapitalist questions? Far-right historical politics in Italy and Poland"

East European Politics and Societies

(online first) https://doi.org/10.1177/0888325420977628
2020 "In search of a cure? Youth far-right activism and the making of a new Europe," Duina, F. and Merand, F. (Ed.) Europe's Malaise (Research in Political Sociology, Vol. 27), pp. 85-102.
2019 Anthropology of the far right, or: What if we like the unlikeable others?

Anthropology Today

35(1): 3-6.
2017 "Taking far-right claims seriously and literally: anthropology and the study of right-wing radicalism."

Slavic Review

76, no. S1: S19-S29.
2016 "Weapons of the Weak or Weak Weapons? Women, Priests, and Power Negotiations in Roman Catholic Parishes in Rural Poland."

Studia Humanistyczne AGH

15(3): 35-49.
2016 "Re-enacting Ethnic Cleansing: People's History and Elitist Nationalism in Contemporary Poland."

Nations and Nationalism

22(1): 63-83.
2014 "Neighbors: About the Multiculturalization of the Polish Past."

East European Societies and Politics

28(1): 225-251.
Edited Volumes:
Under contract. #Polishness. Rethinking modern Polish identity. Rochester University Press (coedited with Paweł Rodak).

2016. "Opór i dominacja. Antologia tekstów [Resistance and Domination: a reader]". Cracow: Nomos (together with Katarzyna Zielińska)
Journal special issues:
Invited Talks
"Claiming the heritage. Solidarity movement, far-right youth and illiberal socialism." Martin Luther University, Halle/Saale, Dec. 2021

"Tomorrow belongs to us: ideas of revolution and community among youth far-right activists," University of Poznań, May 2021

"Reconquering the imaginary, remaking the society: notes on contemporary far-right activism," Keynote address, The Lentos Art Museum, Linz, April 2021

"Left, right, and no center. Identitarian politics in contemporary Europe", Oxford University, January 2021
"Multiculturalism in Central-Eastern Europe", University of Wroclaw, Dec. 2020
"Making a New Europe: A Transnational Ethnography of Far-right Activism," University of Michigan Ann Arbor, February 2019
"Right-wing social movements and neo-nationalism," Brown University, February 2019
"Catholicism without Christian content? Religion, culture, and national belonging in contemporary Europe," Religion Department, Dartmouth College, February 2019
"Transnational nationalism. Past and present in the youth far-right activism," University of Oxford, November 2018
"Finding a key: note on religious pluralism," Keynote address, ISORECEA Conference "Un(b)locking Religion," May 2018
"Lived Catholicism, Invisible Catholicism" Keynote address, Conference "Lived Catholicism from the Baltics to the Balkans", organized by the College of the Holy Cross and Pázmány Péter Catholic University. Budapest, March 2018
"The Transnational and the Local. Reflections on Right-Wing Nationalist Activism," Faces of Eastern Europe Seminar, Institute for Human Sciences, Vienna, March 2017
"Nationalists without borders? The transnational and the local in the study of the European far right," Department of Anthropology, University of Bern, February
2017
"Pluralism from below: a case-study from the Polish-Ukrainian borderland," Center for Baltic and East European Studies, Södertörn University, February 2016
"Hierarchiczny pluralizm? Różnorodność religijna w kontekście dominującej religii," Institute of Ethnology and Cultural Anthropology, University of Warsaw, March 2015
"Pluralism from below: negotiating religious diversity in Catholic Poland," University of Michigan, Ann Arbor, November 2014
"The Polish American Dream. Work and social mobility among ethnics in New England," Ethnicity and Migration Discussion Group, Eastern Connecticut State University, Willimantic, April 2014
"How pluralism becomes hierarchical? Debating religious diversity in Poland and beyond," Department of Anthropology, Yale University, New Haven, March 2014
"Religious pluralism in Poland, or how to study the non-being?" Faces of Eastern Europe Seminar, Institute for Human Sciences, Vienna, March 2012
Courses taught
"Social movements, protest, rebellion" Department of Social and Cultural Anthropology, University of Vienna (Winter2020)
"Neo-nationalism and the new right," Department of Social and Cultural Anthropology, University of Vienna (Spring 2020)
"Qualitative methodology," Department of Social and Cultural Anthropology, University of Vienna (Spring 2019)
"Nationalism and the radical right," Department of Sociology, Dartmouth College (Winter 2019)
"The material culture of the far right," Institute for East European History, University of Vienna (Autumn 2017, Spring 2018)
"Neo-nationalism and the new right in contemporary societies," Central European University, Budapest (Winter 2018)
"New approaches to the study of Eastern Europe," Graduate seminar/Guest Lecture series, Institute for East European History, University of Vienna (Spring 2017)
"Religion and ethnicity in Eastern Europe – a historical-anthropological perspective," Graduate Seminar, Institute for East European History, University of Vienna (Spring 2016)
"National identity in light of biographical documents." Doctoral seminar, Polish Academy of Sciences, Warsaw (Autumn 2014)
"Selected debates in social anthropology," Graduate Seminar, Institute for Ethnology and Cultural Anthropology, University of Warsaw (Autumn 2014)
"'Multiculturalism' in Poland," Undergraduate Seminar, AGH Faculty of Humanities, Cracow (Spring 2013)
"Anthropology of the State and Civil Society," Graduate Seminar, Martin Luther University, Institute for Social Anthropology, Halle/Saale (Spring 2010)