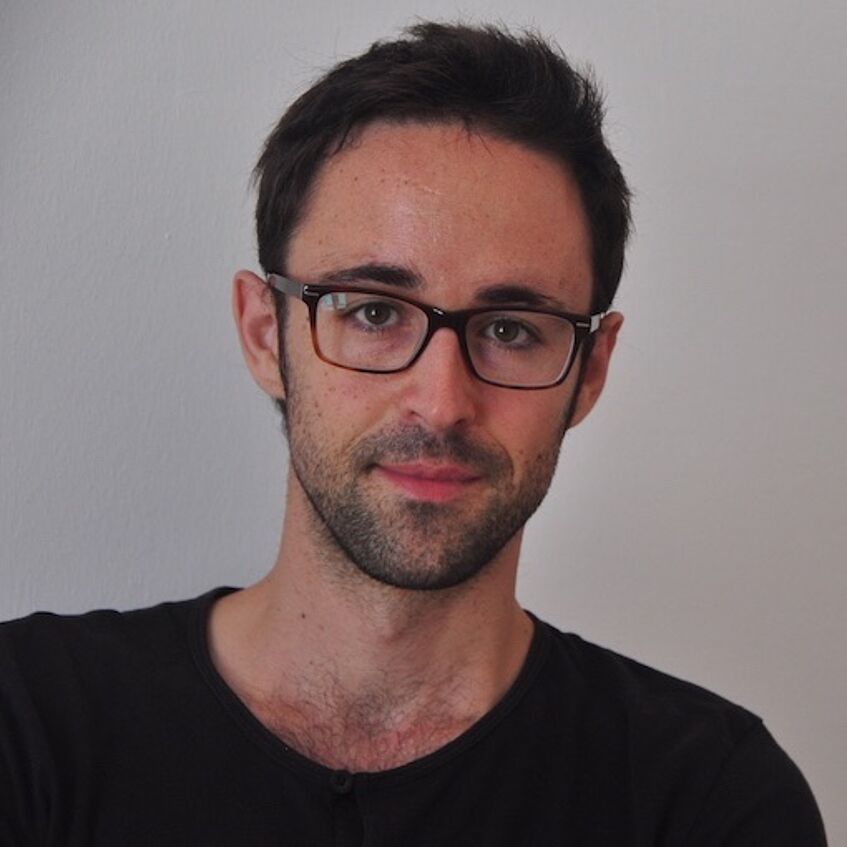 Aníbal Arregui, PhD
Aníbal Arregui, PhD
Lecturer
Research Focus Areas
Research and teaching in environmental anthropology
Anthropology of the body
Amazonian anthropology
Ethnographic methods and theory
Regional focus: lower Amazon, Brazil (ribeirinhos and quilombolas), Spain ("urban" wild boars)
Short Biography
I hold a PhD in Social and Cultural Anthropology from the University of Barcelona, 2013. Afterwards I have been postdoc researcher at the University of Rostock, the CEFRES-Charles University (Prague), and lecturer at the University of Vienna. My thematic focus is on Amazonian ethnology and the bodily responses to environmental, technological and economic transformations. Since 2006 I conduct fieldwork in the lower Amazon region in ribeirinho and quilombola communities. I am currently opening a second field in Spain, where I follow the ongoing reconfigurations of "urban" wild boars- humans relationality.
Selected Publications
Books
2018 (ed.) Decolonial Heritage: Natures, Cultures and the Asymmetries of Memory. Münster: Waxmann. (with Gesa Mackenthun and Stephanie Wodianka)
2013 La Selva Tecnológica: Sistemas Sociotécnicos y Antropología Simétrica en Comunidades Ribereñas del Bajo Amazonas. Barcelona: Tesis Doctorals en Xarxa (TDX).
Peer reviewed chapters and papers:
(Forthcoming) This Mess is a 'World'! Environmental Diplomats in the Mud of Anthropology. In. Climate Change as the End of the World. Palgrave Studies in Anthropology of Sustainability. Rosalyn Bold (Ed). London: Palgrave Macmillan.
(Forthcoming) Ribeirinho Hunting Techno-Animism. On the Inexact Lines of Amazonian Modernity. In: South-American Indigenous Modernities. Ernst Halbmayer. (ed.). Pp 164-183. Herefordshire: Sean Kingston Publishing.
2018. Embodying Equivocations. Ecopolitical Mimicries of Climate Science and Shamanism.

Anthropological Theory.

https://doi.org/10.1177/1463499617753335
2015 Amazonian Quilombolas and the Technopolitics of Aluminum. Journal of Material Culture. 20(3):149-172. https://doi.org/10.1177/1359183515578937
2014 'Teoría', 'Inteligencia' y 'Ciencia' como Índices Bajo Amazónicos del Conocimiento Incorporado. Amazônica - Revista de Antropologia. 6 (1): 90-108.
2011 Too 'High' Tech: Metonymical Fallacies and Fetishism in the Perception of Technology". Journal of Contemporary Anthropology 2(1): 46-62.
2008 La Tecnología en el Cuerpo: Biomecánica de los Quilombolas en dos Selvas Brasileñas . (Con)textos: Revista d'Antropologia i Investigació Social 1: 23-40.
Not peer-reviewed publications
2018 Introduction. In: Decolonial Heritage: Natures, Cultures and the Asymmetries of Memory. Anibal Arregui, Gesa Mackenthun and Stephanie Wodianka (eds). Münster: Waxmann.
2018 Cultivating the Sky. In: Decolonial Heritage: Natures, Cultures and the Asymmetries of Memory. Anibal Arregui, Gesa Mackenthun and Stephanie Wodianka (eds). Pp: 257-283. Münster: Waxmann
2012 Paz implícita y violencia imaginada en comunidades quilombolas del río Erepecurú. In: La paz dede abajo. Perspectivas antropológicas sobre la paz en contextos indígenas y afroamericanos. Canals, R; Celigueta, G; & Orobitg, G. (ed.). Pp. 39-43. Barcelona: Publicacions de la Universitat de Barcelona.
2014 Digging into the Smartness: A Short Technopolitical History of Vienna's Urban Lakeside. Proceedings of the 19th International Conference on Urban Planning and Regional Development in the Information Society. 21-23 May, Vienna, Austria. www.corp.at
2012 Book review: MARTÍNEZ MAURI, Mònica; LARREA KILLIGER, Cristina (2011) Antropología social, desarrollo y cooperación internacional. Introducción a los fundamentos básicos y debates actuales". AIBR Revista de Antropología Iberoamericana 7 (2), p. 248-253
2011 La Selva Parcelada: Reforma Agraria y Fragmentación Social en el Bajo Amazonas". In: Horizontes do Brazil- Escenarios, Intercambios y Diversidad, Barcelona: Ediciones APEC, p. 389-403.