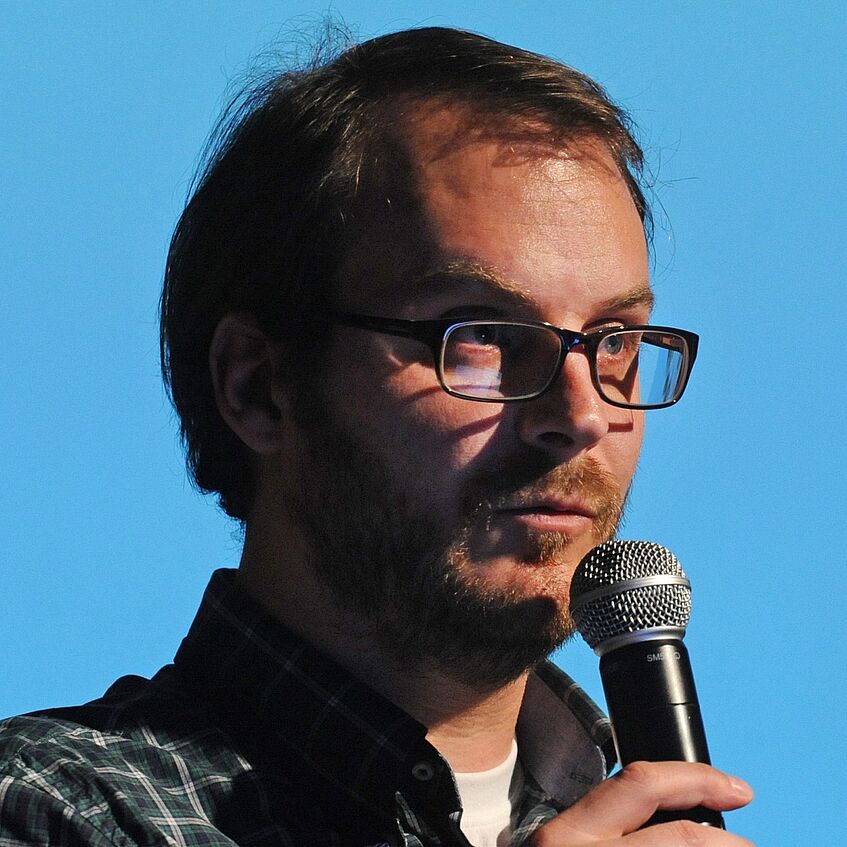 Dr. Philipp Budka
Dr. Philipp Budka
Lecturer
Research Areas & Interests
Digital Anthropology and Digital Ethnography (Digital Culture, Politics & Activism; Internet Histories)
Anthropology of Media (Indigenous Media; Media Activism; Mediation of Conflict; Media, Rituals & Performativity)
Anthropology of Technology & Infrastructure (Technologies as Material Culture; Digital & Transport Infrastructures; Technology-Enhanced Learning)
Science and Technology Studies (Socio-Technical Change; Technology Appropriation)
Visual Anthropology (Visual Culture & Communication; Digital Visuality)
Anthropology of Globalization (Transnationalism; Ethnicity & Nationalism in Global Context)
Short Biography
Philipp Budka is a lecturer at the University of Vienna (Department of Social and Cultural Anthropology) and in the MA-Program "Visual and Media Anthropology" at the Free University Berlin. He is a member of the research group "Visual Studies in the Social Sciences" at the University of Vienna and co-convenor of the Media Anthropology Network of the European Association of Social Anthropologists.
Budka studied Social and Cultural Anthropology as well as Communication at the University of Vienna (MA / Mag.phil. 2003) and Utrecht University. Between 2003 and 2013, he coordinated several projects – mainly in the field of digital learning and teaching – at the Austrian Latin America Institute and the University of Vienna. He finished his doctoral studies in Social and Cultural Anthropology at the University of Vienna in 2017 with a thesis about the indigenization of the internet in Northwestern Ontario, Canada (Indigenizing the Internet: Socio-technical Change, Technology Appropriation and Digital Practices in Remote First Nation Communities in Northwestern Ontario, Canada). Currently, he is working on projects on socio-technical relations and ethnographic research in the digital age.
Budka is the editor of Theorising Media and Conflict (with B. Bräuchler, 2020, Anthropology of Media Series, Berghahn Books) and Ritualisierung - Mediatisierung - Performance (with M. Luger & F. Graf, 2019, V&R Unipress/Vienna University Press).
Selected Publications
Budka, P. (in press). Digitale Visualität und Bildpraktiken. Kultur- und sozialanthropologische Perspektiven und ethnografische Beispiele. In P. Bernhard et al. (Eds.), Visuelle Analysen aus sozialwissenschaftlichen Perspektiven. Berlin: De Gruyter.
Bräuchler, B., & Budka, P. (2020). Introduction: Anthropological perspectives on theorising media and conflict. In P. Budka & B. Bräuchler (Eds.), Theorising media and conflict (pp. 3-31). Anthropology of Media. New York & Oxford: Berghahn Books.
Budka, P. (2020). Preface. In P. Budka & B. Bräuchler (Eds.), Theorising media and conflict (pp. VIII-X). Anthropology of Media. New York & Oxford: Berghahn Books.
Budka, P., & Bräuchler, B. (Eds.). (2020). Theorising media and conflict. Anthropology of Media. New York & Oxford: Berghahn Books.
Budka, P. (2019). Von der Cyber Anthropologie zur Digitalen Anthropologie. Über die Rolle der Kultur- und Sozialanthropologie im Verstehen soziotechnischer Lebenswelten. In M. Luger, F. Graf & P. Budka (Eds.), Ritualisierung - Mediatisierung - Performance (pp. 163-188). Göttingen: V&R Unipress/Vienna University Press. https://doi.org/10.14220/9783737005142.163
Budka, P. (2019). Indigenous media technologies in "the digital age": Cultural articulation, digital practices, and sociopolitical concepts. In S. Yu & M. Matsaganis (Eds.), Ethnic media in the digital age (pp. 162-172). New York: Routledge. https://doi.org/10.4324/9781351045315. Introduction of chapter available at http://www.philbu.net/blog/book-chapter-indigenous-media-technologies-in-the-digital-age/
Luger, M., Budka, P., & Graf, F. (2019). Kultur- und sozialanthropologische Perspektiven auf Ritualisierung, Mediatisierung und Performance - Eine Einleitung. In M. Luger, F. Graf & P. Budka (Eds.), Ritualisierung - Mediatisierung - Performance (pp. 15-28). Göttingen: V&R Unipress/Vienna University Press. https://doi.org/10.14220/9783737005142.15
Luger, M., Graf, F. & Budka, P. (Eds.). (2019). Ritualisierung - Mediatisierung - Performance. Göttingen: V&R Unipress/Vienna University Press. https://doi.org/10.14220/9783737005142
Budka, P. (2017). Digitale Anthropologie. Univie Blog - University of Vienna Blog, 9 Jan. 2017.
Budka, P. (2015). From marginalization to self-determined participation: Indigenous digital infrastructures and technology appropriation in Northwestern Ontario's remote communities. Journal des Anthropologues, 142-143(3), 127-153. http://dx.doi.org/10.4000/jda.6243
Molyneaux, H., O'Donnell, S., Kakekaspan, C., Walmark, B., Budka, P., & Gibson, K. (2014). Social media in remote First Nation communities. Canadian Journal of Communication, 39(2), 275-288. https://www.cjc-online.ca/index.php/journal/article/view/2619
Budka, P. (2013). Digitale Medientechnologien aus kultur- und sozialanthropologischer Perspektive: Überlegungen zu Technologie als materielle Kultur und Fetisch. Medien und Zeit, 28(1/2013), 22-34. http://www.philbu.net/blog/article-digitale-medientechnologien-aus-kultur-und-sozialanthropologischer-perspektive/