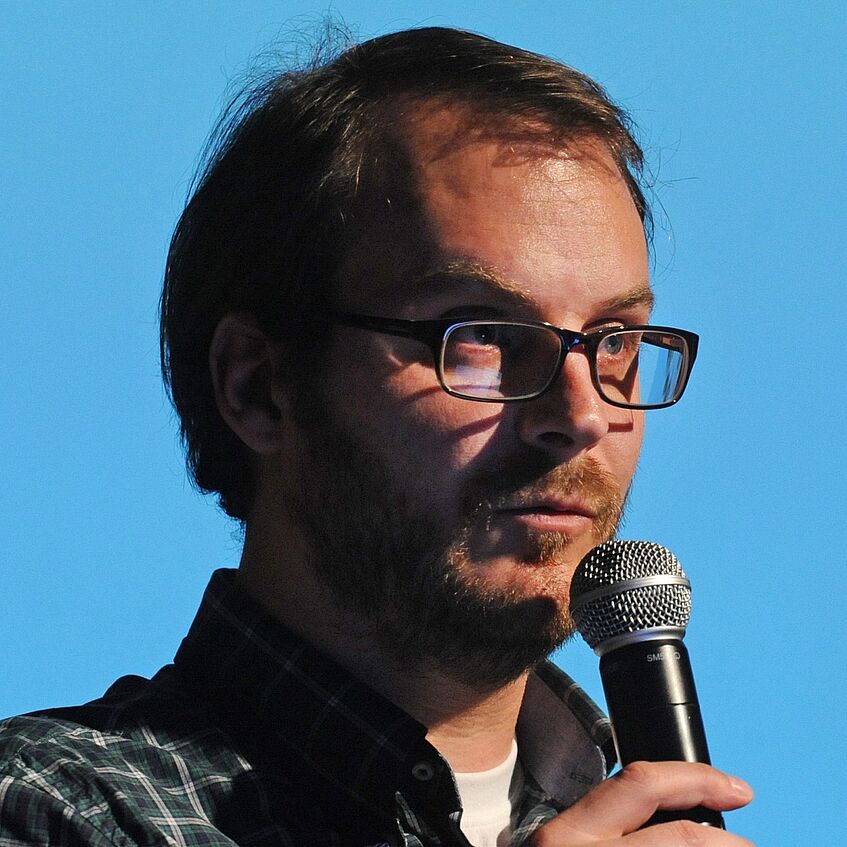 Dr. Philipp Budka
Dr. Philipp Budka
Lecturer
Research Focus Areas
Media anthropology (indigenous media, media activism)
Media ethnography
Digital anthropology (material culture, infrastructure, appropriation of technology, knowledge production and transfer)
Digital ethnography (qualitative methods in internet research)
Visual anthropology (visual digital culture)
Anthropology of sport (football fan culture)
Globalization and transnationalism
Identity politics and ethnicity
Short Biography
Philipp Budka is a lecturer at the University of Vienna (Department of Social and Cultural Anthropology) and in the MA-Program "Visual and Media Anthropology" at the Free University Berlin. His research and teaching focuses on the anthropology of media as well as digital and visual anthropology. He is a member of the research group "Visual Studies in the Social Sciences" at the University of Vienna and co-convenor of the Media Anthropology Network of the European Association of Social Anthropologists.
Budka studied Social and Cultural Anthropology as well as Communication at the University of Vienna (MA 2003). Between 2003 and 2013, he coordinated several projects – mainly in the field of digital learning and teaching – at the Austrian Latin America Institute and the University of Vienna. He finished his doctoral studies in Social and Cultural Anthropology at the University of Vienna in 2017 with a thesis about the indigenization of the internet in Northwestern Ontario, Canada ("Indigenizing the Internet: Socio-technical Change, Technology Appropriation and Digital Practices in Remote First Nation Communities in Northwestern Ontario, Canada").
Selected Publications
Luger, M., Budka, P., & Graf, F. (Eds.). (2018). Mediatisierung - Ritualisierung - Performativität. Kultur- und Sozialanthropologie in transformativen Feldern. Vienna/Göttingen: Vienna University Press. Forthcoming.
Postill, J., Budka, P., & Bräuchler, B. (Eds.). (2018). Theorising media and conflict. New York: Berghahn. Forthcoming.
Budka, P. (2018). Indigenous media technologies in "the digital age": Cultural articulation, digital practices, and sociopolitical concepts. In S. Yu & M. Matsaganis (Eds.), Ethnic media in the digital era. New York: Routledge. Forthcoming.
Budka, P. (2015). From marginalization to self-determined participation: Indigenous digital infrastructures and technology appropriation in Northwestern Ontario's remote communities. Journal des anthropologues, 2015(3-4) (No. 142-143), 127-153.
Molyneaux, H., O'Donnell, S., Kakekaspan, C., Walmark, B., Budka, P., & Gibson, K. (2014). Social media in remote First Nation communities. Canadian Journal of Communication, 39(2), 275-288.
Budka, P. (2013). Digitale Medientechnologien aus kultur- und sozialanthropologischer Perspektive: Überlegungen zu Technologie als materielle Kultur und Fetisch. Medien und Zeit, 28(1/2013), 22-34.