Collections of the Department
Collections of the Department
The department's collections can be subdivided into two main parts: The collection of objects, with approx. 1,200 objects.The collection of photographs, with approx. 6,000 photos (b/w), 500 slides, and approx. 3,200 glass plates.
In 2001 for the first time ever the department was tasked with sifting through and organising the archive and with taking an inventory, all of which was conducted on Karl R. Wernhart's initiative in his capacity as the head of the department. This task was taken on by Igor Eberhard, who created his own entry system, in particular for the photographic records.Since the 2005 summer term a motivated team of teaching assistants and field trainees has worked on both the scientific analysis and the digital archiving of the collections. A collaboration with the University of Vienna's Unidam database project will help provide teachers and students with access to the results of the digitalisation process. In the near future said collaboration should facilitate at least virtual access to the collections.One can still only see the physical objects by making an appointment, though the viewing is limited to the display collection, which showcases exhibitions on specific subjects. Given that one of our priorities is to promote the scientific analysis of the collections, we look forward to MA theses and PhD dissertations that help to advance said priority.
Collection of Objects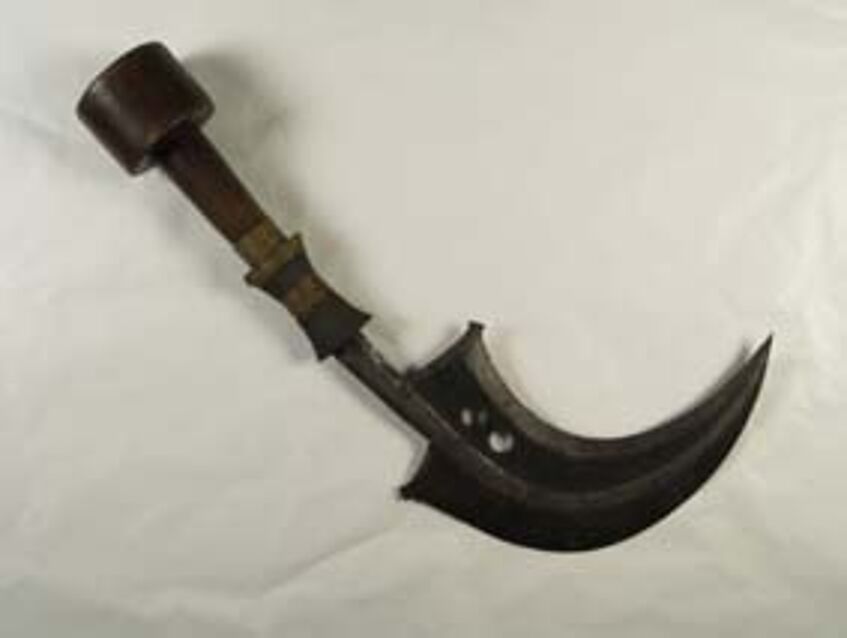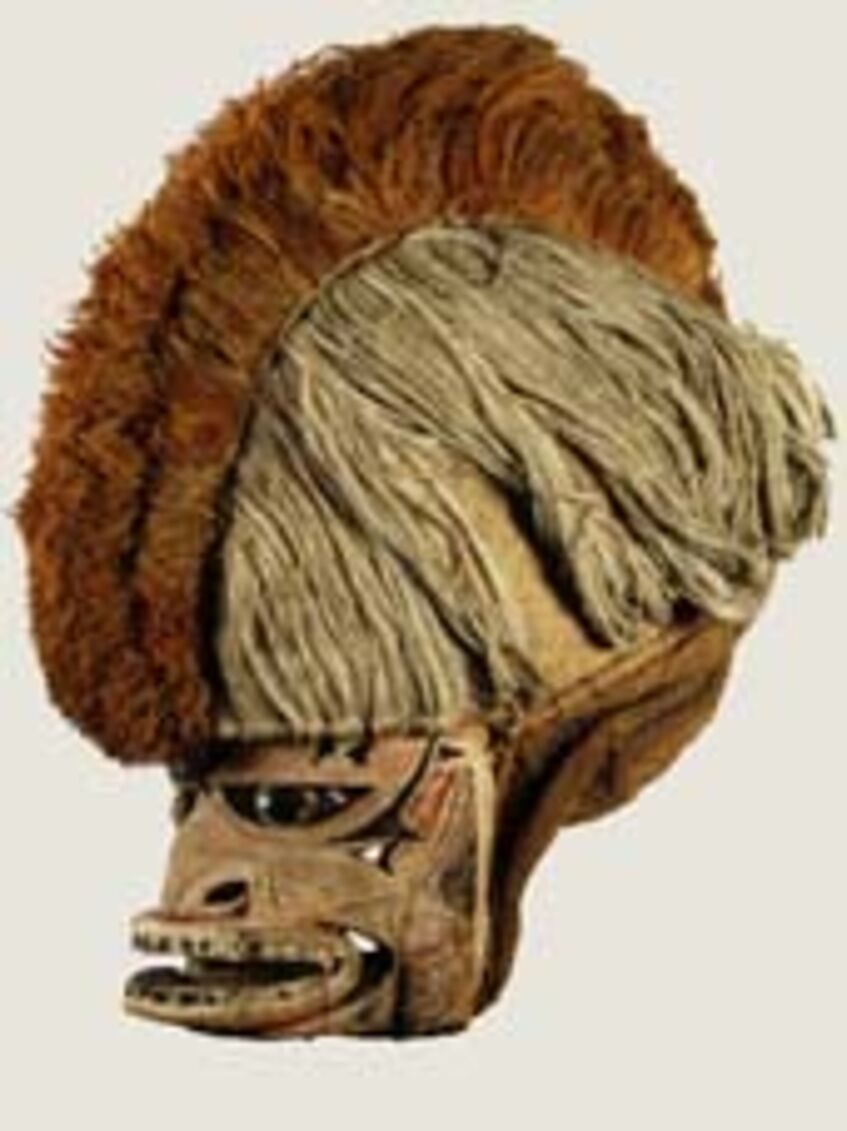 History of the collection
To date it has not been possible to determine the precise moment of the collection's genesis. However, the collection contains certain objects that bear the inscription "Anthropologisch Ethnographisches Institut" - an indication that the collection was established prior to the "Anthropological Ethnographic Department" being split into the "Department of Ethnology" (Institut für Völkerkunde) and the "Department of Physical Anthropology" (Institut für Physische Anthropologie) in 1928. This narrows the birth of the collection down to between 1912 and 1927/28.
Individual objects have precise dating that goes back to the middle of the 19th century. That being said, most of the objects can be dated back to the beginning of the 20th century up to around 1940.
The objects in the collection at the Department of Social and Cultural Anthropology were obtained in various ways: numerous objects were given or donated by private collectors, in part by members of the anthropological ethnographic department at the Natural History Museum, members of the SVD order, and faculty members from the Department of Ethnology.
A second, larger portion of the collection was moved from the museum in Berlin to Vienna by Hermann Baumann shortly after he took up his professorship in Vienna in May 1941. He took this step in order to guarantee a "demonstrative collection for teaching and learning". Comprised of approx. 1,500 objects, this part of the collection was sent back to the museum in Berlin in two batches (1965 and 2005).
An additional portion of the collection is comprised of objects for which the conditions under which the objects were obtained can no longer be retraced and for which the respective region of origin can no longer be ascertained due to loss of labels, improper storage or multiple relocations.
Inventory
The collection currently includes approx. 1,600 objects brought back from Africa, America, Asia and Oceania. In particular weapons, jewellery and everyday items (baskets, knives, spoons, bast skirts, etc.) made of a wide variety of materials (wood, metal, bast, stone, feathers, etc.) were collected.
Digitalisation and scientific archiving/analysis

The objects were reclassified from 2005 to 2007 and relocated to a room more suitable for their storage. Moreover, a file card was created for and photos taken of each object that did not already have said documentation. A database was also created which will subsequently be integrated with the Unidam database. Work is currently being done to reconstruct the history of the collection. The primary objective is to shed light on the various ways in which the objects were incorporated into the collection at the Department of Social and Cultural Anthropology.
Collectors
Paul Schebesta (1887–1967), theologian, missionary, ethnologist.
In the context of numerous field studies with the Semang on Malaysia (1924-25) and with the central African Pygmies (1929, 1934, 1949 and 1954), Schebesta was able to compile a comprehensive collection of objects from the ethnicities he studied. His ethnological, anthropological and linguistic studies on both of these ethnic groups constitute a significant contribution.
The department's collection includes 204 objects from Paul Schebesta's collection. Said objects are primarily objects from the then so-called "Pygmy groups" and the Bantu groups that traded with them.
Rudolf Pöch (1870–1921), ethnographer and anthropologist.
Pöch is considered the founder of the Department of Anthropology and Ethnography at the University of Vienna. His field studies led him to the Kai in New Guinea from 1901-06 and to the San in South Africa from 1907-09. His great passion for collecting resulted in numerous collections that are today divided amongst various museums. Our collection includes 45 objects as well as 31 ethnographica from Oceania and 11 from Africa.

Matthäus Much (1832–1909), prehistorian.
Much compiled a large private prehistoric collection that is currently owned by the Institute of Prehistoric and Historical Archaeology of the University of Vienna (Institut für Urgeschichte und Historische Archeologie). These collections also included ethnographica from America, Asia, Africa and Oceania. They came into the possession of the Department of Social and Cultural Anthropology and contain approx. 182 objects of primarily prehistoric origins.

Christoph Fürer-Haimendorf (1909–1995), ethnologist.
Fürer-Haimendorf compiled a large collection from the Naga in South-East Asia, whom he visited on multiple occasions. The department possesses 27 objects from this collection.

International School of American Archeology
This school was founded in 1910 by Franz Boas. Thanks to sponsorship from Austria-Hungary, some objects reached the then Naturhistorisches Hofmuseum in Vienna. The department has 26 objects from the school, in large part pots and shards as well as other archaeological findings.

Other collectors
Seiner, Köther, Hernsheim, Parkinson, Wernhart, v.Plason, Vetschera, Karall, Stigler, v. Rode, Kollmann, Paulitsche, Wettstein jun., v. Luschan, Strolz, Wiesinger
---
Literature
Windischbauer, E. (2002). Korrespondenz mit Dr. Matthäus Much, einem der Pioniere der österreichischen Urgeschichtsforschung aus der Handschriftensammlung der Wiener Stadt- und Landesbibliothek.
Middell, M. (2001). Historische Institute im internationalen Vergleich. Leipzig, Akad. Verl.-Anst.
Collection of Photographs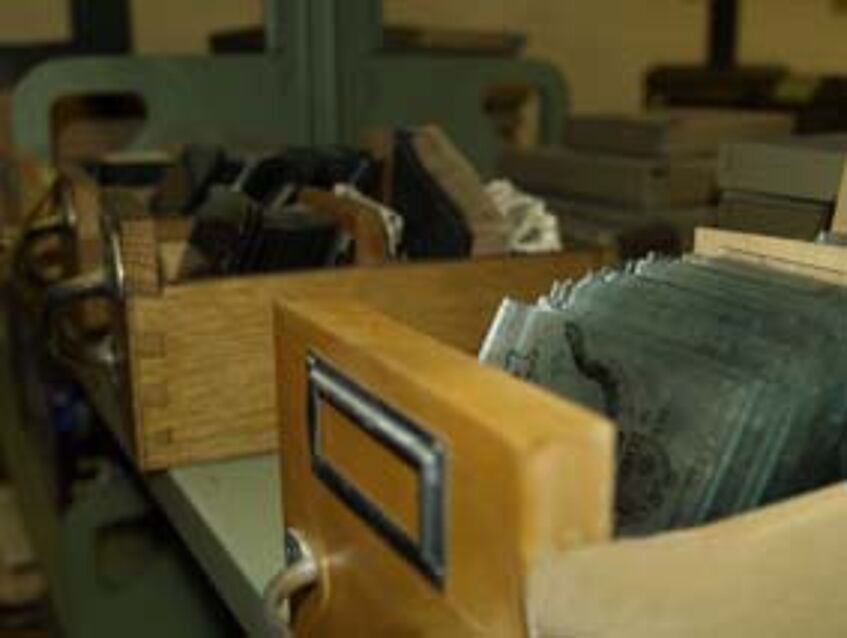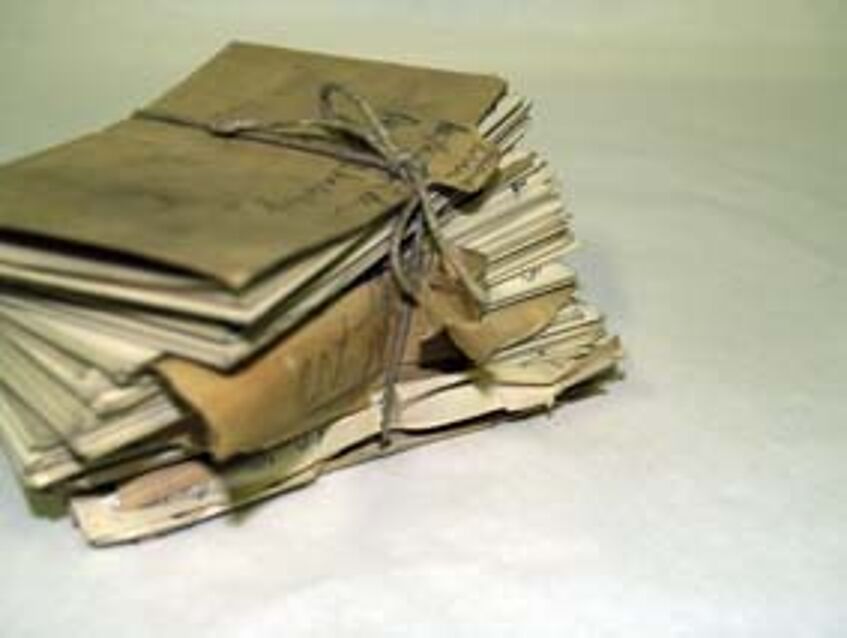 History of the collection
The collection of photographs was compiled by various department members such as Robert von Heine Geldern, Wilhelm Koppers, Josef Haekel and Fritz Röck, primarily for teaching purposes. Thus the photographs, slides and glass plates come primarily from books; only a small portion are the originals from photographers, travelling salesmen and women, or researchers. The compilation of the graphical materials likely started in the middle of the 19th century and progressed up to 1970.
Inventory
The collection of photographs is comprised in large part of 103 albums compiled by Wilhelm Koppers for the individual continents (America, Africa, Asia and Oceania). Another portion of the collection includes various types of photographs from Josef Haekel, amongst others.
The slides were compiled by Herta Haselberger and also include - in addition to images from books - originals from her field research.
The glass plates include a considerable number of originals as well as images from books and correspond to every region imaginable. They were primarily compiled by Robert von Heine-Geldern.
Digitalisation and scientific archiving/analysis

The processing of digitising the collection of photographs began in the 2006 summer term. To date approximately 2,000 photos and slides have been digitised, all of which have been imported into the Unidam database at the University of Vienna. Many teaching assistants and interns have participated in the scientific analysis and description of the graphical material.
Collectors
Herta Haselberger (1927–1974), art anthropology and art history.
Haselberger, who qualified to become a professor of Art History at the Vienna Technical University in 1950, made a significant contribution to the establishment of art anthropology through research, teaching, and publications. Here interest was in the West Africa region. She taught art anthropology in the Department of Ethnology at the University of Vienna. Her collection of slides includes pictures from her own field research as well as illustrative materials on art anthropology and architecture from books she used for her lectures. Her estate includes numerous sketches, notes and photos on the subject of art anthropology.
Other collectors
Robert Freiherr von Heine-Geldern, Wilhelm Koppers, Josef Haekel, Fritz Röck
---
Buschan, Georg (1923) Völkerkunde Australien, Ozeanien, Asien. Stuttgart: Strecker und Schröder.
Buschan, Georg (Hg.) (1914) Die Sitten der Völker. Liebe, Ehe, Heirat, Geburt, Religion, Aberglaube, Lebensgewohnheiten, Kultureigentümlichkeiten, Tod und Bestattung bei allen Völkern der Erde. Band 1. Stuttgart: Union Deutsche Verlagsges.
Findeisen, Hans (1934) Menschen in der Welt. Vom Lebenskampf der Völker in der alten und Neuen Welt, im Polarland, in der Steppe und Tropenwald. Stuttgart: Heinrich Plesken.
Hirschberg, Walter (Begr.) (1999) Wörterbuch der Völkerkunde. Begr. von Walter Hirschberg. Grundlegend überarb. u. erw. Neuausg. Berlin: Reimer.
Karutz, Richard & Augustin Kraemer (1925) Atlas der Völkerkunde. Europa, Nord- und Mittel-Asien, Westindonesien. Stuttgart: Franck'sche Verlagshandlung.
Obermaier, Hugo (1912) Der Mensch der Vorzeit. Berlin: Allgemeine Verl.-Ges.
Schmidt, Wilhelm, Hugo Obermaier & Wilhelm Koppers (1924) Völker und Kulturen. 3. Bd., 1. Teil: Gesellschaft und Wirtschaft der Völker. Regensburg: Josef Habbel.