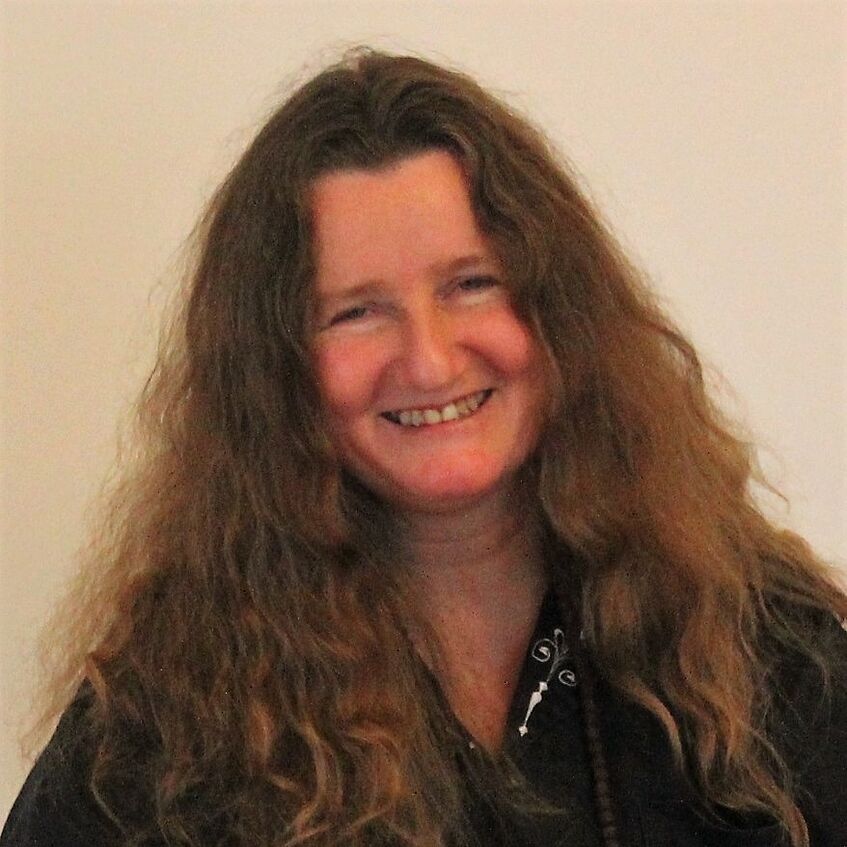 Mag. Dr.phil. Karin Bindu
Mag. Dr.phil. Karin Bindu
Senior Lecturer, PostDoc
Department of Social and Cultural Anthropology
Universitätsstraße 7, 1010 Vienna
NIG, 4th floor
E-Mail: karin.bindu@univie.ac.at
Research Focus Areas
Music Ethnology of India
Indian Diaspora in the Caribbean
Anthropology of Rhythm
Music in the Context of Healing
Performing Arts in India
Indian Deities in the Trinidad Orisha Religion
Afghan Music in the Context of Flight and Migration
Women Drumming
Art Based Research
Short Biography
Karin Bindu works independently as a percussionist and as a cultural and social anthropologist in the fields of education, art and culture. She is also lecturer about the Ethnology in India at the University Vienna and member of the ICTMÖ. Since 1991, she has been working with musical rhythms of different cultures (India, Trinidad, Orient and West Africa), which she not only integrates into her lessons and musical practice, but also scientifically researches and presents in the form of lectures and written articles. Her dissertation entitled "Percussion Art Forms: Aspects of the Production and Communication of Southindian Talas in the Kutiyattam" appeared in 2013, LIT Verlag München / Vienna.
As a percussionist she is playing with the female group "Weltenmusik Trio" and other music ensembles. Field research areas: Trinidad and India.
Selected Publications
Publications Peer- Reviewed
2019: Article in Book: Bindu, Karin & K. Vijayan, Sajith (2019). "Contemporary Types of Ritualistic South Indian Mizhavu Percussion Ensembles in Kerala." In Traditional Music and Dance in Contemporary Culture(s). Ambrózová, J. - Garaj, B. (Hrsg.). Nitra: Constantine the Philosopher University, p. 28 - 41. ISBN 978-80-558-1477-3.
2019: Article "The fascinating generation of the South Indian Suladi Talas." In: Journal of humanities and cultural studies R&D, Volume 4, No.2. ISSN: 2490-4228. UAE: Skyline University College. URL: www.jsrd-humanities.com/volume-4; docs.wixstatic.com/ugd/ab838c_725a95ebbc9e43fea17a8f02c3eb1ca5.pdf
2016: Article "Mizhavu-göttliches Perkussionsinstrument im südindischen Sanskrit-Drama Kutiyattam, "S 395-415 in: Anthropos. Internationale Zeitschrift für Völker- und Sprachenkunde. 111.2016/2. Ed. Anthropos Institut. Fribourg (CH): Editions St-Paul
Publications Reviewed by Editors and Collegues
2018: Article "Autoritätsverlagerungen am Beispiel südindischer Mizhavu Perkussionisten des Kerala Kalamandalam", in: "Autoritätsbildungen der Musik", Hrsg. Camp, Brabec de Mori, Klebe. Erscheint im Juni 2019 im Chronos Verlag.
2017: Article "Intercultural transformation of spiritual consciousness by the practise of indian classical percussion music,"S 84-93 in: Spirituality of a Personality: Methodology, Theory, and Practice, Collection of Research Materials, Issue 3(78). Kyiv-Severodonetsk (UKR): Volodymyr Dahl East Ukrainian National University
2016: Article "Talas in the Kutiyattam, "S 1995-209 in: Nartanam. A Quarterly Journal of Indian Dance.Vol.XVI No.3, July-September 2016. Hyderabad (IN): Sahrdaya Arts Trust
2013: Monograph "Percussion Art Forms: Aspekte der Produktion und Kommunikation südindischer Talas im Kutiyattam". Vienna (A): LIT Verlag