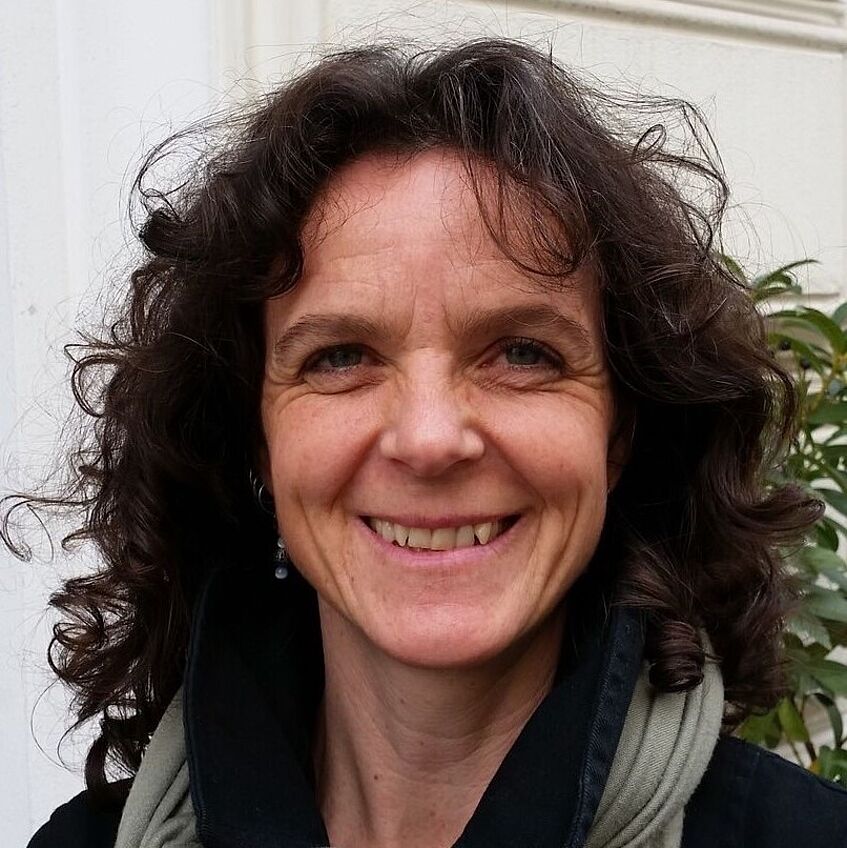 Mag. Dr. Susanne Binder
Mag. Dr. Susanne Binder
Lecturer, Head of the alumni association
Research Focus Areas
Migration
Forced Migration - Refugee Studies
Intercultural Education
Intercultural Mentoring
Diversity Studies
Gender Studies
Short Biography
Susanne Binder was born in 1967 and studied Cultural and Social Anthropology and European Ethnology in Vienna, Utrecht and Amsterdam. In 1998, Susanne Binder completed her master's degree in Intercultural Education and Refugee Studies based on research in a bicultural and bilingual kindergarten named "Schmetterling-Leptir". For her phD, she focused on the practice of intercultural learning at schools in Austria and the Netherlands. Since 1999, she works as a lecturer at the Institute for Cultural and Social Anthropology, University of Vienna, and since 2011 also at the University of Applied Sciences St. Pölten for Social Work. Her research and work interests are in the areas of flight and migration, especially in school context. In 2010 she implemented the project "Intercultural Mentoring for Schools", which she has been leading since. Other areas of work are projects in the school sector: she offers teacher training or workshops at schools on intercultural topics as well as on cultural diversity in the classroom. Since 2015, she has also been involved in the Kinderuni Wien with the workshop "What is actually migration?".
Selected Publications
Binder, Susanne und Jelena Tošić (Hg.). Refugee Studies and Politics: Human Dimensions and Research Perspectives. Wien: Facultas, 2002.
Binder, Susanne. Interkulturelles Lernen aus ethnologischer Perspektive. Konzepte, Ansichten und Praxisbeispiele aus Österreich und den Niederlanden. Münster, Wien: LIT Verlag, 2004.
Binder, Susanne, Gabriele Rasuly-Paleczek und Maria Six-Hohenbalken (Hg.): Heraus Forderung Migration. Beiträge zur Aktions- und Informationswoche "Heraus Forderung Migration" im Dezember 2001. Reihe "Abhandlungen zur Geographie und Regionalforschung", Band 7, Wien 2005.
Binder, Susanne und Gebhard Fartaček (Hg.). Der Musikantenstadl. Alpine Populärkultur im fremden Blick. Ethnologische Betrachtungen. Münster, Wien: LIT Verlag, 2006.
Binder, Susanne und Eva Kössner (Hg.). Erfahrungen teilen – Vielfalt erleben. Interkulturelles Mentoring und Mehrsprachigkeit an österreichischen Schulen. Münster, Wien: LIT Verlag, 2015.
Binder, Susanne und Gebhard Fartacek (Hg.). Facetten von Flucht aus dem Nahen und Mittleren Osten. Wien: Facultas, 2017.