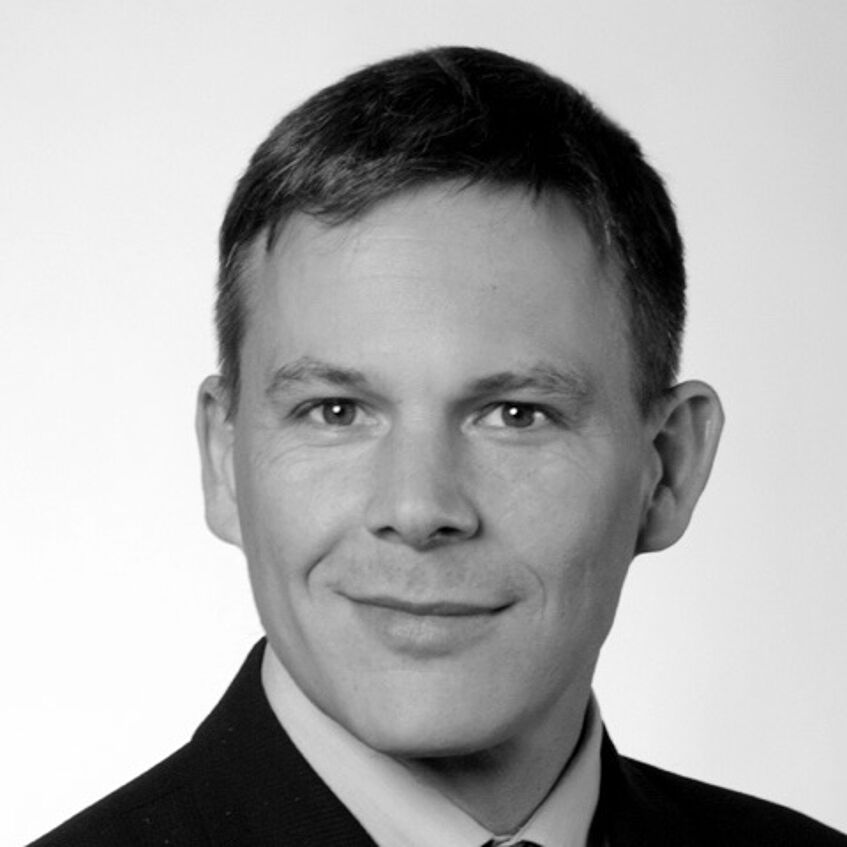 Dr. Mag. Peter Rohrbacher
Dr. Mag. Peter Rohrbacher
PostDoc
Research Focus Areas
History of anthropology
History of catholic church and nazism
History of african and oriental studies
Short Biography
After studying Cultural and Social Anthropology and African Studies he graduated from the University of Vienna in 2001 with a PhD thesis on the "History of the Hamites" (publ. Vienna 2002). He then contributed several biographical publications about African and Oriental Studies in Austria. Since 2010 he is a research collaborator in the project "Pius XI. and Austria" (Rupert Klieber, Vienna), where he examined the influential role of Father Wilhelm Schmidt in the Roman Curia based on Vatican Secret Archive files. In 2014, he organized the international conference "Roman Curia and 'Race Debate' in the interwar period", together with the church historian Thomas Brechenmacher in the Vatican City. In 2013, he worked as a postdoctoral research fellow at the Max Planck Institute for the History of Science in Berlin (Veronika Lipphardt). Currently he is positioned as a postdoctoral researcher and lecturer (assistant professor) at the Institute of Cultural and Social Anthropology in Vienna, where he prepares an edited volume on "Wiener Völkerkunde in the Nazi Era, 1938-1945", together with Andre Gingrich.
Book Project "Viennese 'Völkerkunde' in the Nazi Era, 1938-1945"
Editors: Andre Gingrich and Peter Rohrbacher
This book is resulting from the completed FWF project "Upheavals – Collaborators, Defectors and Outcasts", conducted by Prof. Andre Gingrich at University Vienna's Department of Cultural and Social Anthropology. It is closely linked to the current project "Professional Networking and Connections of the Viennese 'Völkerkunde' Institute with the 'Altreich' (1933-1945)", which is headed by Dr. Katja Geisenhainer and has been funded by the FWF as part of the Lise Meitner Program.
More than 20 authors are contributing to this two-volume book project. The book aims to illuminate the entanglements of the Viennese "Völkerkunde" in the Nazi regime system from various angles.
Date of publication: 2017/18
Talks and Lectures (2009-2018)
2018 Die Rolle der Hamitentheorie in der Deutschen Prähistorie Ägyptens, Tagung "Deutsche Prähistorie in Ägypten - Eine Bestandsaufnahme" (Deutsche Archäologische Institut Kairo).
Kairo, 16.-19. November 2018
2018 Seligman, the RAI and the Race Debate 1933–1945. Seminar Series at the Royal Anthropological Institute
London, 25. April 2018, 17.30
2018 "Personalrochaden": Wiener Völkerkunde und der "Anschluss" (Wednesday-Lectures).
Universität Wien, NIG, HS C
Wien, 14. März 2018, 17.00–18.30
2017 Deutsche Missionsinitiativen in Rom. Der Campo Santo Teutonico Ort der Deutschen in Rom 1870-1918 Tagung zum 100. Todesjahr von Anton de Waal Päpstlichkeit & Patriotismus,
Campo Santo Teutonico 22.-25. November 2017
Vatikanstadt, 25. November 2017

2017 Die Anfänge der Altmexikanistik in Österreich, 1910–1945 (DGV-Tagung 2017 an der Freien Universität Berlin, Workshop 17: Von der Geschichte der Ethnologie zu ihrer Zukunft? Ideenhistorische, moralische und politische Zugehörigkeiten)
Berlin, 5. Oktober 2017
2016 Diffusionismus im Kontext des Nationalsozialismus (Gastvortrag)
240010 VO Einführung in die Wissenschaftsgeschichte der KSA
Lehrende: Gertrude Eilmsteiner-Saxinger
Wien, Universität Wien, Wien, NIG, HS 1, 16. Juni 2016, 11.30–13.00
2015 "Anthropos": Das Personennetzwerk P. Wilhelm Schmidts SVD im Schweizer Exil; DGV-Tagung in Marburg, 30. September bis 2. Oktober 2015, Programm für den Workshop 52: Lehren, Forschen und Überleben im Exil. Die durch den Nationalsozialismus ab 1933 erzwungene Emigration deutscher und österreichischer Ethnologen
Marburg, Universität Marburg, 2. Oktober 2015
2015 Wissenschaftlicher Rassismus – Geschichtlicher Überblick: Herkunft und Diskurse (Gastvortrag)
240008 VO Einführung zu Kolonialismus, Rassismus und Ethnizität
Lehrende: Ulrike Davis-Sulikowski
Wien, Universität Wien, Wien, NIG, HS 1, 8. Juni 2015, 15.00–16.30
2015 Diffusionismus (Gastvortrag)
240015 VO Einführung in die Wissenschaftsgeschichte der KSA
Lehrende: Gertrude Eilmsteiner-Saxinger
Wien, Universität Wien, Hörsaal D Unicampus Hof 10 Hirnforschungszentrum, 20. April 2015, 15.00–16.30
2014 "Ignaz Zollschans 'Rassen-Enquete' (Wien 1934): Ein internationales Netzwerk zur Bekämpfung der NS-Rassenlehre", 9. Tage der Kultur- und Sozialanthropologie 2014 (15.–16. Mai 2014), Workshop 8: "Wiener Anthropologien"
Wien, Institut für Kultur- und Sozialanthropologie, 15. Mai 2014
2012 Österreichische Missionsexperten als kuriale Ratgeber für die "Rassendiskussion", Abschlusstagung des Forschungsprojektes: "Pius XI. und Österreich" (22.–23. November 2012)
Wien, Universität Wien, 22. November 2012.
2012 "Hellhäutige Hamiten": Hermann Junker und die neuorientierte Hamitistik in Wien 1919–1945
Wien, Kunsthistorisches Museum Wien, 26. April 2012
www.egyptandaustria.at/lect2012.htm
2011 Der Beitrag afrikanischer Gewährspersonen in der Frühphase der österreichischen Afrikanistik. Histoire interculturelle de l'Africanisme Allemand (17.–18. März 2011); organisé par l'UMR 8547 Pays germaniques-transferts culturels (ANR-DFG Transnat, Pascale Rabault-Feuerhahn, CNRS, Paris; Michel Espagne, Paris), Tagung
Paris, Deutsches Historisches Institut Paris (DHIP), 18. März 2011
2010 Dominik Josef Wölfel (1888–1963) – ein Wiener Sprachforscher und Völkerkundler zwischen Widerstand und Anpassung in der NS-Zeit. 6. Tage der Kultur- und Sozialanthropologie 2009 (22.–23. April 2010): "Fieldwork in the Archives – historisch-anthropologische Forschungen in Wien"
Wien, Institut für Kultur- und Sozialanthropologie, 22. April 2010
2009 Forschung zur Entwicklung der österreichischen Afrikanistik: Eine Zwischenbilanz
Arbeitstagung "Universität im 20. Jahrhundert – Wissenschaftsgeschichte im Kontext" (4.–5. Dezember 2009); organisiert vom Forum "Zeitgeschichte der Universität Wien" (Friedrich Stadler, Herbert Posch, Katharina Kniefacz), Workshop II: "Disziplinäre und überdisziplinäre Zugänge"
Wien, Universität Wien, Aula am Campus, 4. Dezember 2009. (gemeinsam mit Clemens Gütl)
2009 Wissen schaffen im Kontext von Kolonialismus und totalitärem Staat: Methodische Überlegungen zu Biografien der österreichischen Afrikaforschung – Albert Drexel, Robert Stigler, Hermann Junker, 5. Tage der Kultur- und Sozialanthropologie 2009 (23.–24. April 2009): "Biografieforschung: Ein interdisziplinärer Workshop zu Methoden und Praxis" (gemeinsam mit Clemens Gütl und Birgit Pack)
Wien, Institut für Kultur- und Sozialanthropologie, 23. April 2009