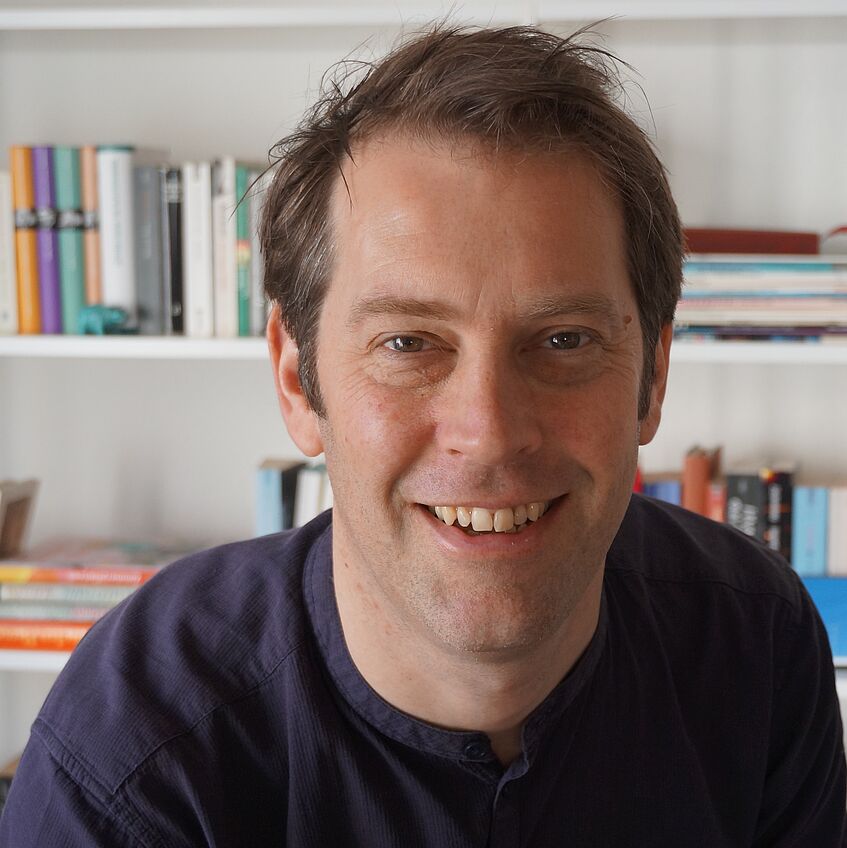 Dr. Tijo Salverda
Dr. Tijo Salverda
Elites
Corporations
Resistance and (capitalist) critique
Global finance and transnational business networks
Economic Anthropology
Political Anthropology
Sub-Saharan Africa
Indian Ocean
Europe
Short Biography
Tijo Salverda was born in the Netherlands and began his studies in World History, Non-Western History, at the Erasmus University Rotterdam. He subsequently commenced his Ph.D. studies in Social and Cultural Anthropology, defending his doctoral thesis at the VU University Amsterdam in 2010. After teaching at various Dutch universities, he joined the Human Economy Programme at the University of Pretoria, South Africa, from 2012 to 2014. Upon return to Europe, he joined the University of Cologne's Global South Studies Center (GSSC) from 2014 through 2019. Early in 2019, he joined the University of Vienna's Department of Social and Cultural Anthropology as University Professor.
Salverda's research focuses on elites and corporate actors, particularly how they perceive and respond to counter-power, social and ethnic mobilisation, and efforts to mitigate the negative impacts of corporate practices. He has conducted previous and ongoing research in sites across Zambia, South Africa, France, Germany, and Mauritius in the Indian Ocean.


Selected Publications
2019. Conflicting interpretations: On analyzing an agribusiness' concerns about critique. Journal of Business Anthropology.
2018. Attribution and contestation: Relations between elites and other social groups. Critique of Anthropology 38 (3): 265–284 (with Irene Skovgaard-Smith).
2018. Facing criticism: An analysis of (land-based) corporate responses to the large-scale land acquisition countermovement. Journal of Peasant Studies doi.org/10.1080/03066150.2018.1439930.
2016 Who belongs to the elite? Insights from the study of the Franco-Mauritians. Zeitschrift für Ethnologie 141: 123–142.
2015 The Franco-Mauritian Elite: Power and Anxiety in the Face of Change. New York: Berghahn Books.
2015 (Dis)unity in diversity: How common beliefs about ethnicity benefit the white Mauritian elite. Journal of Modern African Studies 53 (4): 533–555.
2015 Who does the state work for? Geopolitical considerations in the organization of (global) finance. Real-World Economics Review 71: 124–140.
2014. Anxiety at the Top. Comparative Sociology 13 (special issue co-edited with Erella Grassiani).
2014 Change, anxiety and exclusion in the postcolonial reconfiguration of Franco-Mauritian elite geographies. The Geographical Journal 180 (3): 236–245 (with Iain Hay).
2013. The Anthropology of Elites: Power, Culture and the Complexities of Distinction. New York: Palgrave Macmillan (co-edited with Jon Abbink).
2011. Embodied signs of elite distinction: Franco-Mauritians' white skin colour in the face of change. Comparative Sociology 10 (4): 548–570.
2010. In defence: Elite power. Journal of Political Power 3 (3): 385–404.