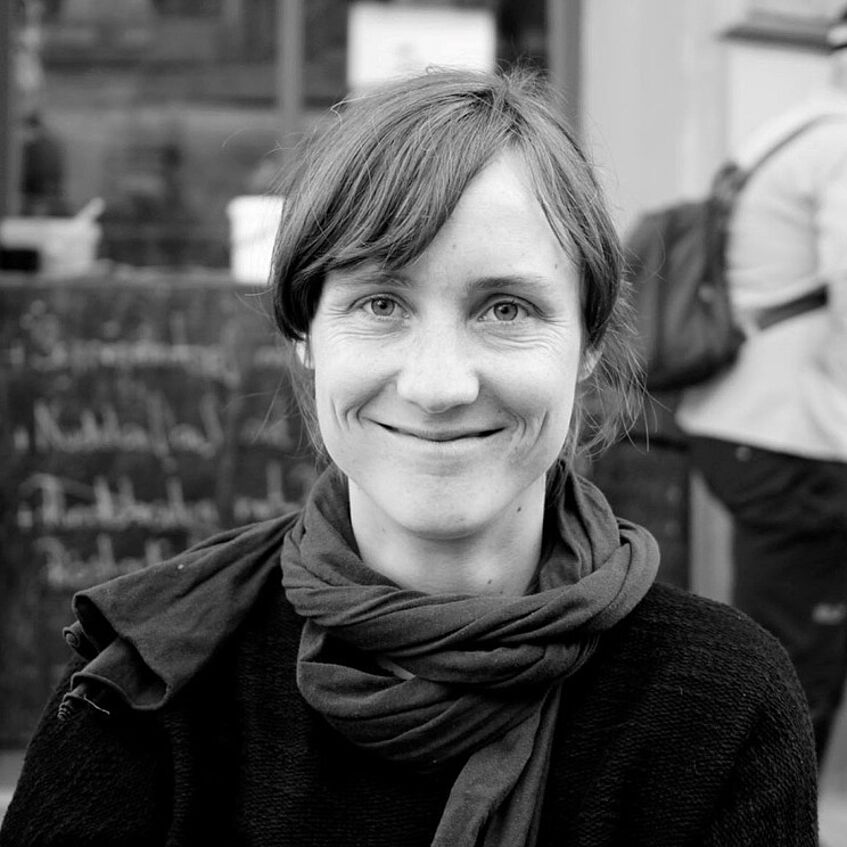 Anna Ellmer, BA MA
Anna Ellmer, BA MA
University Assistant, uni:docs fellow
Department of Social and Cultural Anthropology
Rathausstraße 19/9, 1010 Wien
Raum: RH 1/04
T: +43-1-4277-49563
E-Mail: anna.ellmer@univie.ac.at
Research Focus Areas
Political anthropology
Kinship
Childhood and parenting
Care
Differences and categorization
Short Biography
Anna Ellmer studied Social and Cultural Anthropology in Vienna and Paris. She is currently working on her dissertation about the construction of belonging and difference in day-care institutions in Vienna (Austria). Her current research interests lies at the intersection of political anthropology and kinship studies.
Dissertation Project
"Unproblematic belonging? Practices of difference in institutional day-care in Vienna."
While care for young children in Austria was formerly mostly relegated to the 'private' domain and to mothers, in recent years it is hesitantly, yet increasingly defined as a joint task of institutions and families. Institutional day-care is now publicly promoted as a warrantor of 'equal opportunities' and constructed as a potent means for the 'integration' of children of immigrants. In contrast to this normative conceptualization of institutional day-care, this research project sets out to study subtle, yet powerful processes of inclusion and exclusion in the course of everyday interactions between pedagogues, parents and children. Inspired by recent calls in anthropology for ethnographic inquiries of the complex entanglements of kinship and the state, it aims to read across the naturalized domains of the 'domestic' and the 'public'. The 'thickening' and/or 'thinning' of relatedness and belonging as well as constructions of difference at the intersection of state and family will be examined by way of long-term ethnographic fieldwork in day-care centers in Vienna.
Talks and Presentations
"Educational partnership" and its paradoxes: relationships and boundaries between public day-care institutions and families in Vienna (Austria). 116th Annual Meeting of the American Anthropologist Association, Washington DC, USA, December 2017.
A "naughty boy" and his sister's presumed forced marriage: "Un/doing differences" in a Viennese child care institution. Invited talk in the course "Gender in the Middle East" (taught by Irtefa Binte-Farid), Department of Anthropology, University of Virginia, Charlottesville, USA, November 2017.
"This mother is never there when we need something from her": the paradoxical workings of "educational partnership" in a public kindergarten in Vienna. Annual Meeting of the SEG (Swiss Anthropological Association), November 2017.
"Was feiern wir als Nächstes?" - Religiöse Feste, Säkularismus & politische Zugehörigkeit in Wiener Kindergärten, at the conference of the German Anthropological Association 2017: "Belonging: Affective, moral and political practices in an interconnected world", Berlin, Germany, October 2017.
"A boy who hates kindergarten and an imaginary forced marriage: 'Un/doing Difference(s)' in a Viennese Daycare Institution" at ZiF Summer School: "Kinship and Politics. Undoing the Boundaries", Center for Interdisciplinary Studies, Bielefeld, Germany, July 2017.
'Reliable' parents/'equal' partners: constructions of reciprocity and difference in a public child-care Institution in Vienna (Austria). Invited talk at the conference "Navigating the Boundaries of Kinship and Politics" at ZiF Research Group Kinship and Politics, Center for Interdisciplinary Research, University of Bielefeld. Bielefeld, Germany, May 2017.